At Starbird Piano Gallery, we sell a wide variety of  used pianos. We try to keep the listings below up-to-date, but we have new pianos in all the time, so please give us a call, or stop by, if you don't see what you're looking for!
If you are interested in consigning a piano with us, please send tuning/maintenance/repair history, measurement (height for uprights, length for grands), detailed description, and photographs to sherwin.young@starbirdmusic.com. We don't normally have space to take new consignments immediately, but Sherwin can discuss your piano as a possible candidate for our wait-list.
Note: We are not taking consignments for digital pianos or spinets at this time. If your acoustic upright is 40″ or shorter, it might be a spinet. If you are unsure, please ask your tuner, or check out this webpage.
Baldwin 243
s/n: 332137
Year: 1995
Institutional studio upright with satin walnut finish. The institutional models all come with smooth-rolling casters for easy transport from various rooms in a school, church, or stage. It has responsive action, and appears to have been lightly used. Cabinet is in good shape. Since is came to the store, it has been brought up to nicely playable specifications. A great piano for the price. $2,495.
Howard by Kawai 5'10 Grand
s/n: 682950
Year: 1960
Satin walnut finish. Though Baldwin (which, at the time, owned the Howard name) contracted the manufacture of this piano out to Kawai, by all real measures, this is a Kawai, internally, and you can hear and feel the difference. For the price, you're not going to get a better sound from a piano under 6' long. It comes equipped with a humidity control system. Plays nice, full piano sound, great practice instrument or on-stage piano for school or house of worship. $6,995.
Kawai CX-21D
s/n: 1789344
Year: 1988
48-inch Studio Upright. Gorgeous polished ebony finish. This piano means business. Incredibly responsive, with great tone. Recently pulled back into regulation, and playing extremely well. $4,495
Kawai GM10
s/n: F019427
Year: 2007
5' 0 Baby Grand in polished ebony with full sostenuto pedal & matching bench. With its resonant tone and classic good looks, the GM-10K is an impressive addition to your home or studio. The action design and components provide outstanding touch and playability. $10,995
Kimball Console
s/n: 704064
Year: 1967
This nice little US-built Kimball is a great starter piano for someone who doesn't need all the flash, and just wants to play. The action has been given a clean bill of health, and it's ready to please a more budget-conscious piano shopper for many more years. $795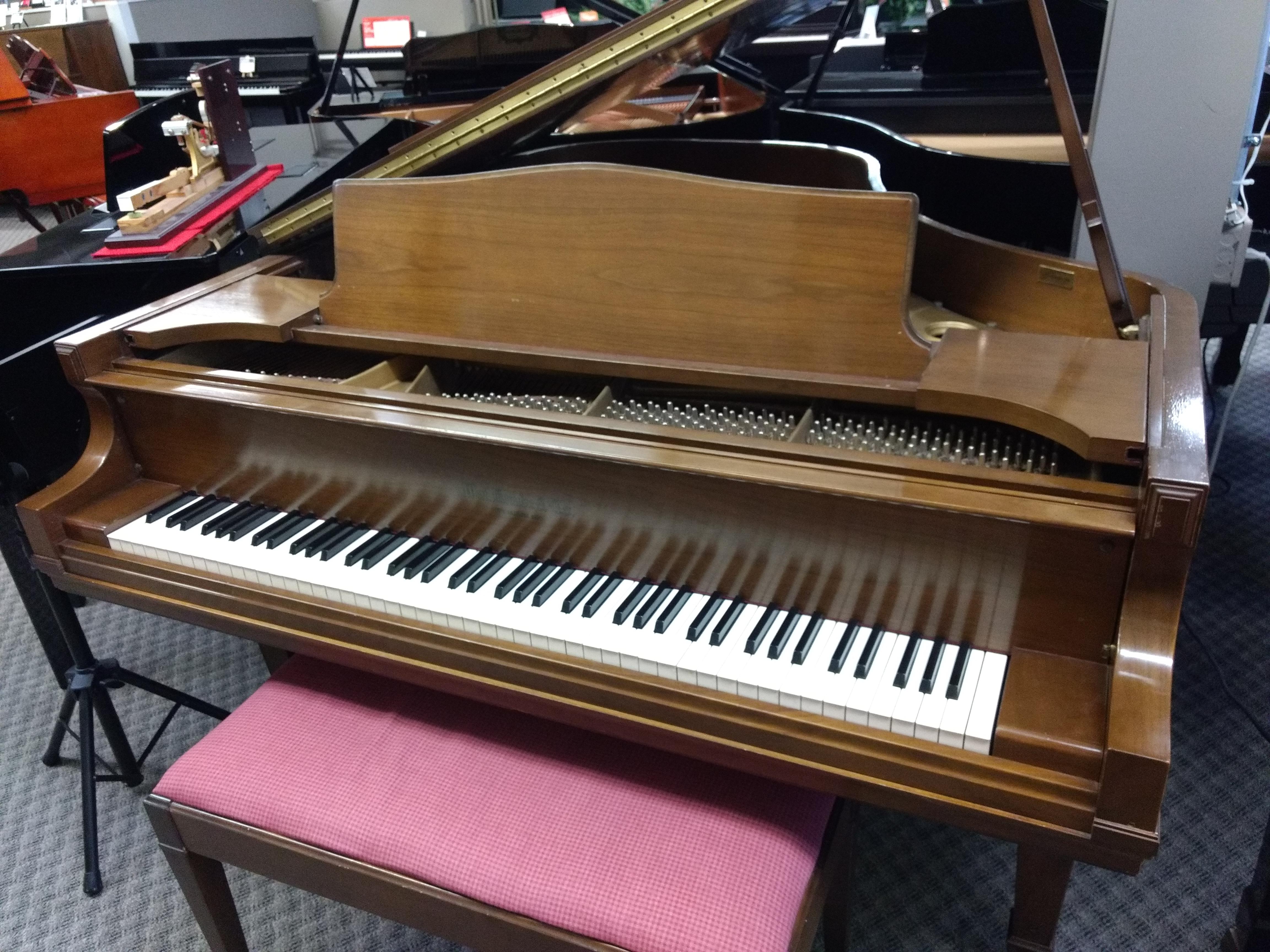 Knabe 5'7 Grand
s/n: 177695
Year: 1968
SPECIAL OFFER The consignor of this one wants their piano to sell soon, but we can't give just it away, so we've cut the price down by almost a third to try to help move it out the door. $9,000
Kohler & Campbell SKG-530 5'2 Grand
s/n: KJLAG0015
Year: 2004
Beautiful polished ebony finish, and good tone. the Samick-made Kohler & Campbell name doesn't carry the same weight or renown as other modern brands, but we're not going to argue with this instrument. It plays well, and has a nice bright, full tone for its size. Finish is practically perfect. This would perfect for a hotel lobby, retirement home, or other public place where style is a must but budget must be considered. $7495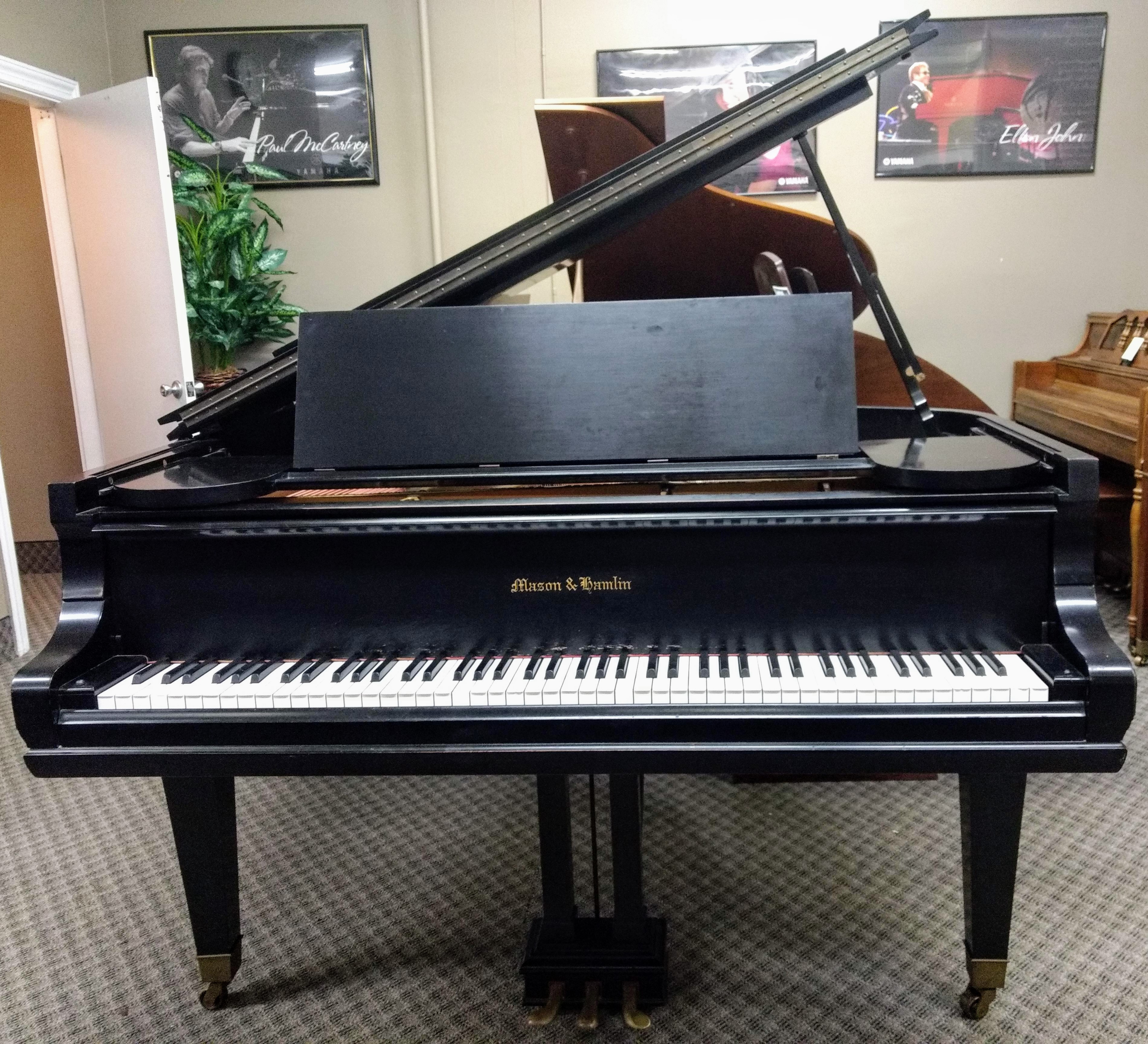 Mason & Hamlin 5'8 Model A Grand
s/n: 39547
Year: 1930
Satin black finish. For the discerning pianist. The best piano ever built under 6'. This piano was near-fully rebuilt in the somewhat recent past, so fear not its 1930 birth-year. Recently new Strings, Hammers, Shanks, Knuckles, Repetitions Damper Felts, etc. If the soundboard isn't new, it's in incredible shape for it's age (sadly this information isn't available to us). This piano has a few minor issues we are working on right now. A piano this outstanding will erase any memory of the few small finish imperfections it does have as soon as you play it, or even just hear it. $21,995.
Gebr. Perzina GP-122
s/n: 7789423
Year: ~2007
Studio upright in stunning polished dark walnut finish, with a sparkling clean interior --a must-see and must-hear! Perzina is known for many new innovations in modern piano manufacturing. Like all Perzinas, this piano features their unique 'floating' convex soundboard, and an exceptionally long bass string scale design, while still fitting into the 48-inch tall cabinet that confines it. All this contributes to a resonance the belies its size. Assembled with exclusively German parts in a factory in China built specifically for this brand. Matching adjustable artist bench included. $4,995
Petrof IV/3A Klasik 5'7 Grand
s/n: 600773
Year: 2003
Classically inspired grand with jaw-dropping intricate accents and a polished mahogany finish. Pristine inside and out. This piano performs as well as it looks, with the high quality of manufacturing we've come to expect from Petrof. A pleasure to look at as much to play. Includes matching artist bench. $18,995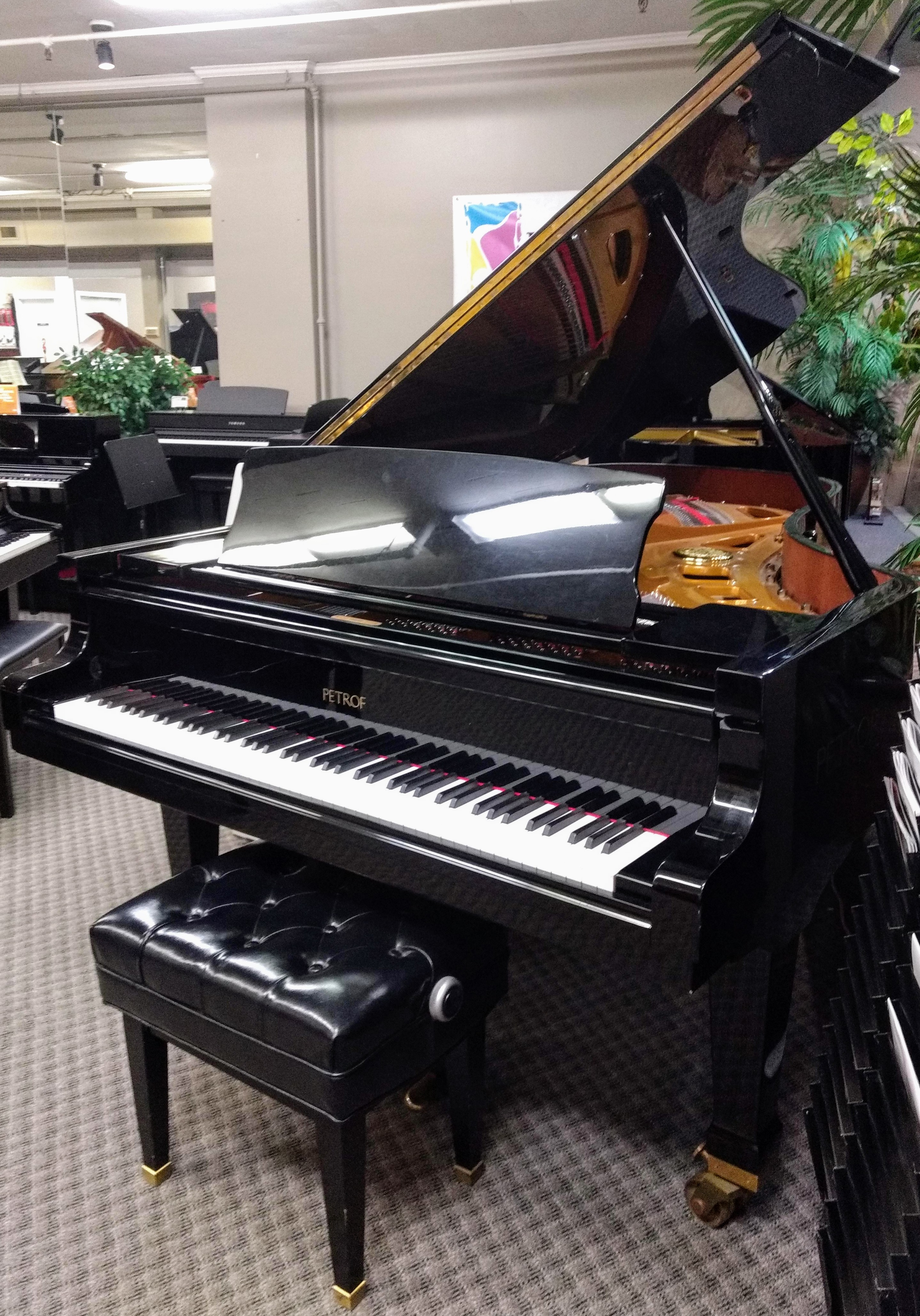 Petrof Model II 7'6 Grand
s/n: 584103
Year: 2000
A semi-concert grand with polished ebony finish. Impressive sound and excellent condition. Ready for any Stage that doesn't quite need the Full-Concert sound and size, or a recording studio with precision-performance needs. Matching artist bench. $22,995
Roland HP605
s/n: Z6H4348
2017
38-inch digital console piano in rosewood finish, with matching padded duet storage bench. The premium HP605 is powered by Roland's acclaimed SuperNATURAL Piano Modeling technology, along with a unique keyboard that blends wood and molded materials for great feel and durability, with powerful 6-speaker system. Connects via Bluetooth® technology to Android & iOS smartphone or tablet so you can use music making apps, and control your piano's settings through Roland's free Piano Partner 2 app.
Steigerman ST109
s/n: LF16073
Year Unkown, likely 80s or 90s
Compare to a Yamaha M1A. This will be a great first piano for someone who's excited to get started but doesn't have the budget for something brand new. If you plan it right, it'll last until you're ready to upgrade to a Grand. At 42 inches, the tone is bright and clear, even in the bass. Equipped with a muffler rail for those occasions when everyone else in the house isn't quite as excited for piano time as you are! $1,495.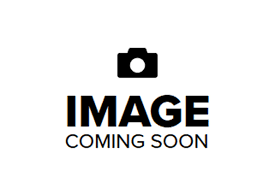 Steinway Model B 6'11 Grand
s/n: 448718
Year 1976
Satin ebony. The finish is 'well-loved,' but for those of you looking for a polished ebony semi-concert Grand, please refer to other options we have. This is a Pianist's Piano, and will sound and play as it should, once repairs are complete. Ready for the Stage or the studio. Work in progress. This piano will be available when our technician has finished making improvements. If you are interested, please let us know, and we may be able to prioritize it.
Story & Clark
s/n: E08530
Year: ca. 1999
45-inch Polished ebony upright w/QRS player piano system. REDUCED! WAS $6,499 NOW $4,495
Yamaha C7 7'6 Grand
s/n: F4638626
Year 1987
Semi-concert grand in Polished Ebony. Very fast action and great sound a piano to be reckoned with. There's no question it's a stellar instrument, now all we have to do is make the connection to its future owner. $24,995.
Yamaha Console
s/n: U133561
Year: 1980
42-inch console, classic styling and walnut finish with attractive wood grain. Work in progress. This piano will be available when our technician has finished making improvements. If you are interested, please let us know, and we may be able to prioritize it. $1,895.
Yamaha F01 Slimline Modus
Digital Piano with wooden keys, big sound and polished ebony finish. Sleek modern design folds flat when closed. $1,695
Yamaha GH1 FP 5'3 Grand
s/n: FP253730
Year: 1999
This beautiful baby grand from Yamaha has a cabinet in the french provincial style. The finish is flawless all around. A lovely example of the previous generation, back when they were still being made at 5'3. $12,950.
Young Chang TG157
Baby Grand with gorgeous polished mahogany finish. A great brand in great condition. $9,995
Young Chang Upright
Sleek modern upright cabinet with polished white finish.Work in progress. This piano will be available when our technician has finished making improvements. If you are interested, please let us know, and we may be able to prioritize it. $2,295
WAREHOUSE SPECIALS: view by appointment only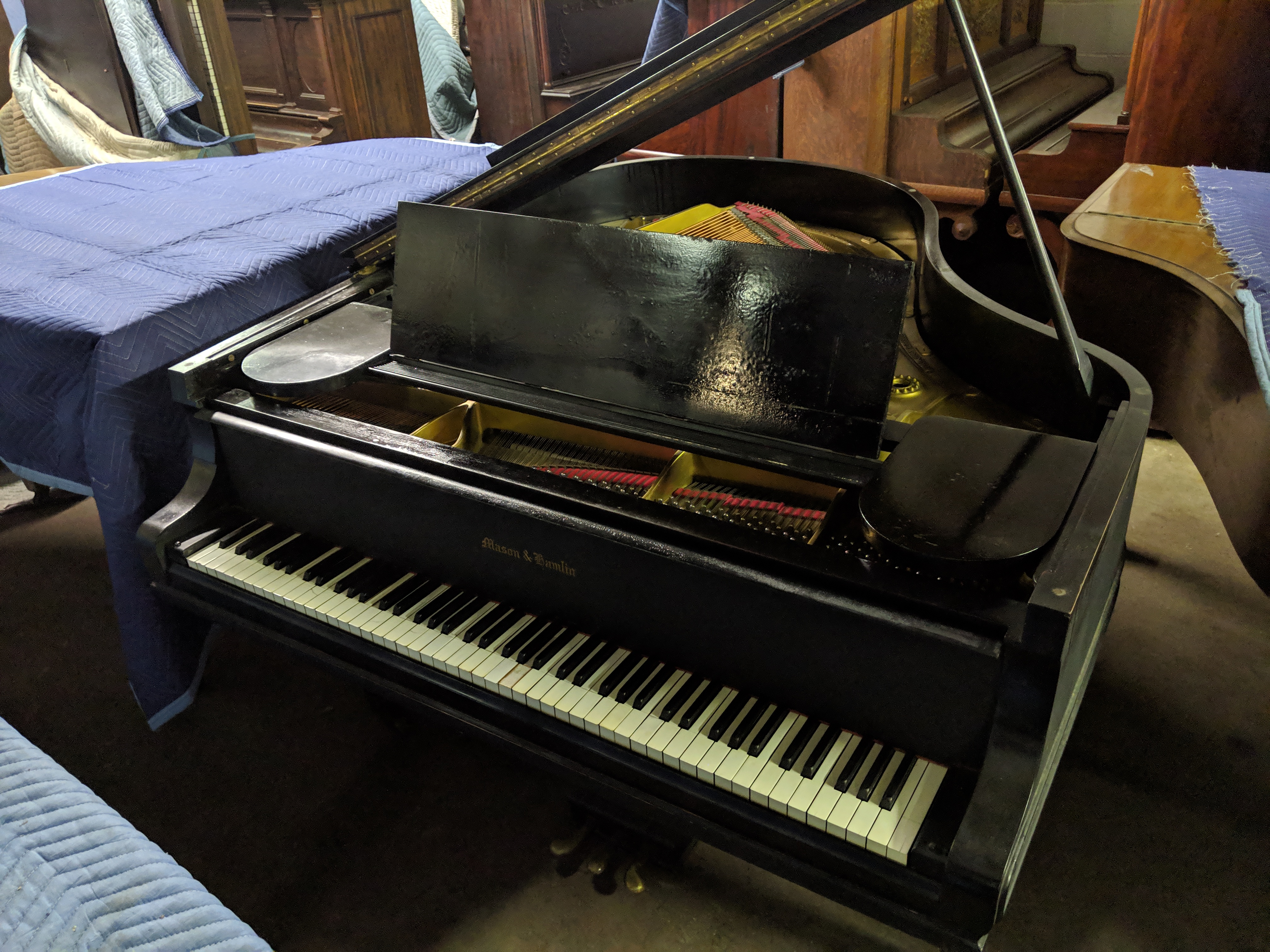 Mason & Hamlin 5'8 Model A Grand
s/n: 37080
Year: 1928-29
Satin black finish. Undeniably in need of some work, but filled with potential. To inquire for details, please email our piano technician directly: sherwin.young@starbirdmusic.com $5995 as-is.
Lowrey Sensation Organ
One owner, like new condition. A fantastic instrument, and incredible bargain at $2,995.00.
Lowrey Century Organ
This is a great place to start for anyone who loves that organ sound and style. $1,195­