Patricia Clarke Jalbert
A native of Montreal, Canada, Mrs. Jalbert has lived in the United States since 1956. She began study of the piano at the age of six and by the time she was a teenager, she had won three successive All-Canada Piano Competitions and been a soloist with the Montreal Symphony Orchestra. She is a graduate of the McGill Conservatory of Music and holds a Licentiate in Piano (LP) from that institution, having studied with Lorraine Gadbourey in Montreal and with Isidor Phillip in New York City.
Mrs. Jalbert has performed throughout Eastern Canada and New England as a recognized interpreter of Mozart, Chopin and Debussy. She has been a teacher of the piano since 1957, and she has accompanied her husband since their marriage in 1974. Mrs. Jalbert was a member of the Portland Rossini Club from 1993 through 2010. She has also taught courses titled I Always Wanted to Play the Piano for USM's Center for Continuing Education in Portland (2002-2007).
Mrs. Jalbert can be reached at (207) 205-1916.
---
Michael Beling
Michael specializes in teaching jazz/blues, pop/rock and classical music to students aged 9 and up. He incorporates modern and classical techniques, as well as ear training and music theory into his comprehensive approach. He is able to tailor his teaching to the goals and interests of each student by drawing on his diverse musical background.
A faculty member at Bates College, Michael performs regularly with some of the best jazz musicians in Maine and New Hampshire. He has played at numerous venues including the State Theatre, Merrill Auditorium, and Port City Music Hall. Michael graduated summa cum laude with a degree in Piano Performance (Jazz Concentration), from the University of Southern Maine. He studied with many acclaimed musicians including Thomas Snow, Laura Kargul, Ben Waltzer, and Vardan Ovsepian.
Michael was the music director of West Kennebunk United Methodist Church from 2013-2015 and has extensive experience filling in at other churches. He is particularly drawn to gospel styles of sacred music. As an instructor, Michael has enjoyed teaching a variety of students since 2008.
Reviews of Michael Beling Music are available on Google Plus and Thumbtack.
michaelbeling.com
(207) 939-7969
michaelbeling@gmail.com
---
Alice Peterson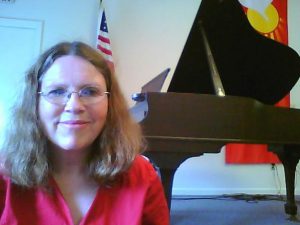 Alice Peterson, a private piano teacher since January 2000 and teacher of recreational piano groups for adults since 2007, has been connecting people with music for several additional decades. Her varied experience includes developing and teaching introductory classical music workshops for children, teaching home school music, working with church youth choirs, daycare music and movement classes, teaching private lessons at Greater Portland Christian School and developing and initiating a recreational piano program for adult beginners as a collaboration with Portland Adult Education. Her current studio, the JOY IN MUSIC Piano Studio, has included students from age 5 to 85, and she enjoys working with a broad variety of personalities, interests, and learning styles. Alice sees music as a gift from God meant for all, not only for specialists, and delights in helping people develop the skill to express themselves musically.
Alice started piano study at age nine, continuing, with a few detours, into adulthood. She returned to college as an adult specifically for music education training, and more recently added training to teach recreational music making at the piano. Alice teaches all ages year round. Her approach is to encourage JOY in making music, to teach the sequential SKILLS necessary to play music, and, as the student matures musically, to foster INDEPENDENCE in approaching music. She enjoys teaching children and teens as well as adult beginners and refreshers. Her flexible teaching schedule has included many home schooled families. Alice supplements her formal education through personal study and by attending regional and national training opportunities. She is a member of the Maine Music Teachers' Association and the National Music Teachers' Association, and participates actively in several online music teacher and pedagogy groups.
For more info please go to joyinmusicpianostudio.com
You may contact Alice at alicejpeterson@yahoo.com, or by texting or leaving a message at (207) 210-4214.
---
Clara Constance Stickney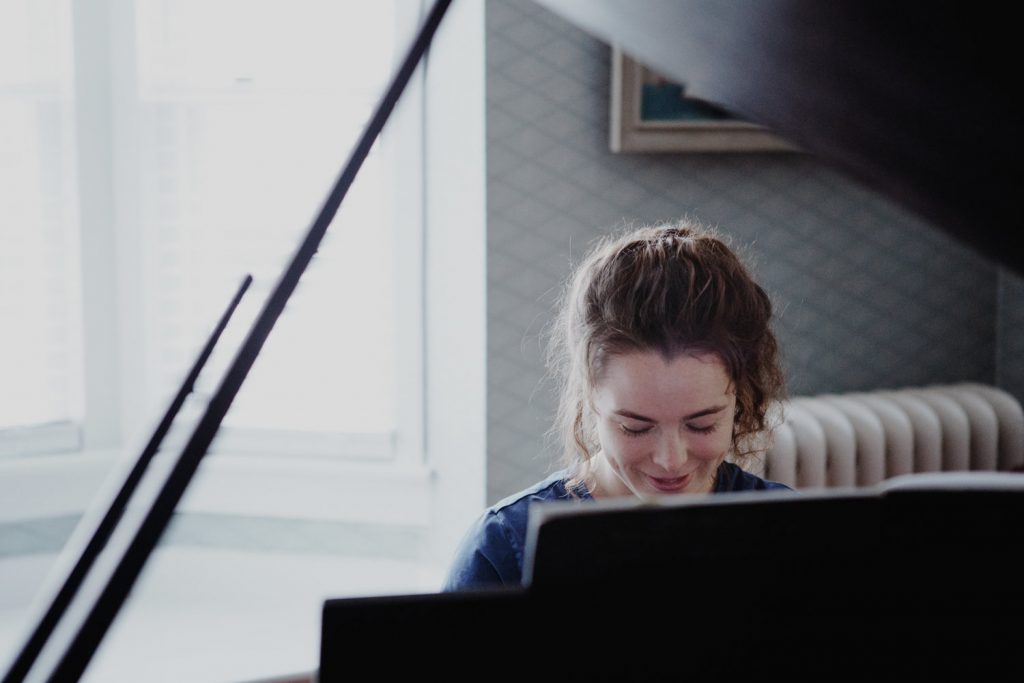 Clara is a musician and teacher based in Portland, ME. Dedicated and passionate about helping people learn, she offers both traditional and adaptive music lessons to people ages five and above on the piano, fiddle, and occasionally the folk harp. Clara performs throughout New England and beyond with multi-instrumentalist Jamie Oshima in their band "Joy Compass."
claraconstancemusic.com
claraconstancemusic@gmail.com